(Software Requirements (3rd Edition
تاریخ:
۲۰:۴۶:۵۲ ۱۳۹۳/۱۰/۱۸ پنج شنبه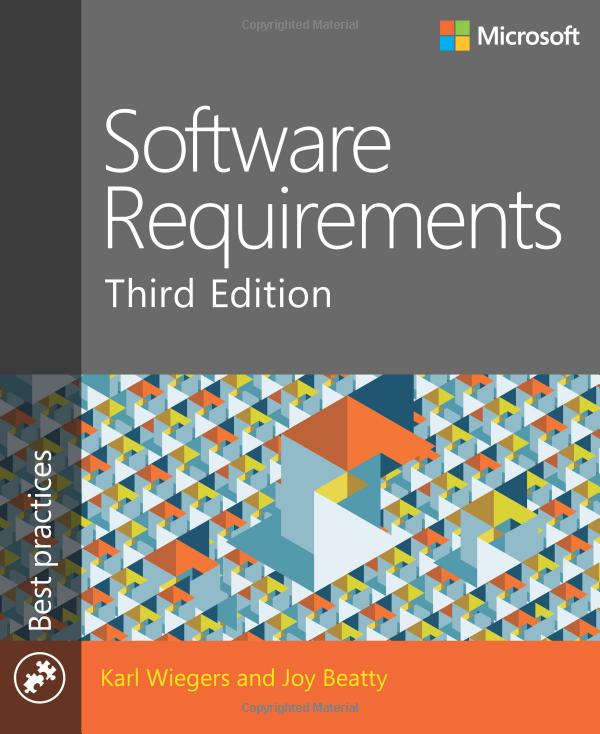 اگر قصد شروع به کار در شرکتی یا سازمانی را دارید و هیچ گونه اشنایی با آن سازمان ندارید، شما یک سری مراحل را برای آشنایی با سازمان و به دست آوردن نیازهای سازمان برای طراحی نرم افزار خود نیازمند هستید .
این کتاب به شما به بهترین نحو در بدست آوردن این نیازمند‌ها کمک خواهد کرد .
Now in its third edition, this classic guide to software requirements engineering has been fully updated with new topics, examples, and guidance. Two leaders in the requirements community have teamed up to deliver a contemporary set of practices covering the full range of requirements development and management activities on software projects.
Describes practical, effective, field-tested techniques for managing the requirements engineering process from end to end.
Provides examples demonstrating how requirements "good practices" can lead to fewer change requests, higher customer satisfaction, and lower development costs.
Fully updated with contemporary examples and many new practices and techniques.
Describes how to apply effective requirements practices to agile projects and numerous other special project situations.
Targeted to business analysts, developers, project managers, and other software project stakeholders who have a general understanding of the software development process.
Shares the insights gleaned from the authors' extensive experience delivering hundreds of software-requirements training courses, presentations, and webinars
می پسندم
به درد نمی خوره